Networking
Harbor Consulting provides businesses from small and mid size up to large Fortune 500 operations a suite of tailored, intelligent networking solutions to drive greater employee productivity, support innovative services, improve customer satisfaction and reduce operating costs. Harbor Consulting's network solutions give your employees secure, reliable and convenient access to the information they need, whether they are located in the main office, at a remote office, at home or on the road. With competencies in the areas of voice, security and mobility, you can count on Harbor Consulting's solutions to meet your business needs – now and into the future.
A strong network foundation is key for business growth through productivity and profitability in the technology dependent internet era. Our portfolio of solutions provide the intelligent services, including security, availability and quality of service (QoS), that make it possible for companies to incrementally launch or optimize on-line applications, extend and manage operations more easily and streamline administration. Today's limited budgets, reduced workforces, shrinking times-to-market and network security attacks can prevent enterprises from being ready to excel in business. Harbor Consulting can help you achieve business readiness by providing networks that protect, optimize and allow you to grow your business for future success

Cisco Networking Solutions

HP ProCurve Networking Solutions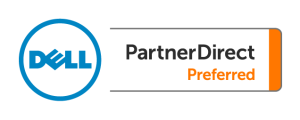 Dell Networking Solutions
Contact Harbor Consulting for more Information regarding our networking offerings.