Designing Your System
As a premier enterprise systems, storage and services provider, Harbor Consulting, Inc., has been designing, integrating, installing and supporting IT infrastructure systems for nearly twenty years.
From standalone servers to certified and regulated disaster tolerant private clouds, from direct attached storage shelves to state of the art de-duplicating and replicating storage arrays, from client security to enterprise wide data intrusion protection, from local area networks to multi-site continent spanning clusters and the power, cooling and monitoring software required to support any and all of them Harbor Consulting, Inc. provides the expertise to design, configure, install and support your IT infrastructure.
Unlike most of our competitors Harbor Consulting natively understands that "the cloud" isn't the answer to every computer architecture question that's ever been or ever will be asked.
We clearly grasp that a hybrid cloud isn't the only response to a customer with data access, data security or other concerns about cloud based solutions.
The simple truth is many re-sellers have taken on the service provider mantle and are driving as much business as they can onto their own private or even worse "branded" leased public cloud space as a means to capture recurring revenue regardless of whether or not it's the best solution for the client.
Clouds, both public and hybrid can be bad solutions for customers with mission-critical or certified and regulated requirements on both ends of their environments.
Don't misunderstand… Harbor has been actively building both private and hybrid converged virtualization infrastructures for over a decade now. Long before they had catchy atmospheric names attached to them.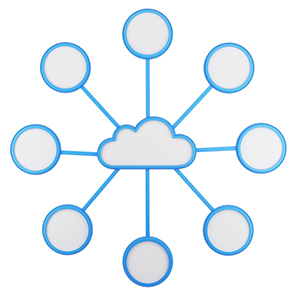 Our trained and certified professionals hold accreditation from HPE, VMware, EMC, Veeam, RedHat, Veritas, Microsoft, Symantec, Barracuda and many others in conjunction with years of hands on experience.
With dedicated Converged Infrastructure, Oracle Database, Server and Storage Virtualization, Environmental and Network Security Practices Harbor Consulting has the focus, experience and perspective to help you design a solution that meets your requirements and will be cost effective to maintain over your stated life-cycle goals.
Private Cloud, Hybrid Cloud or no cloud at all — our professionals offer in–depth operating system, server, storage, database, application, security and networking expertise to help you design a plug and play converged infrastructure solution that meets YOUR requirements and best interests, not ours.